29: Window-view into Their Lives
Posted November 27, 2020
Recorded October 31, 2020
This week Nate and Ryan show off another look into their lives with a look at their home screens and how they organize their phone lives. Then they talk about various games and the new hip things all the younglings are playing these days. After that they had… an experience. An experience named Carmel Punch Pepsi. For the main media of the episode Nate had Ryan watch the Alfred Hitchcock movie, Rear Window. After watching it, they discuss proper housing community layouts, the art of showing not telling, and how long one has to stare at their neighbors for it to officially be considered creepy.
Connect with us
Game Corner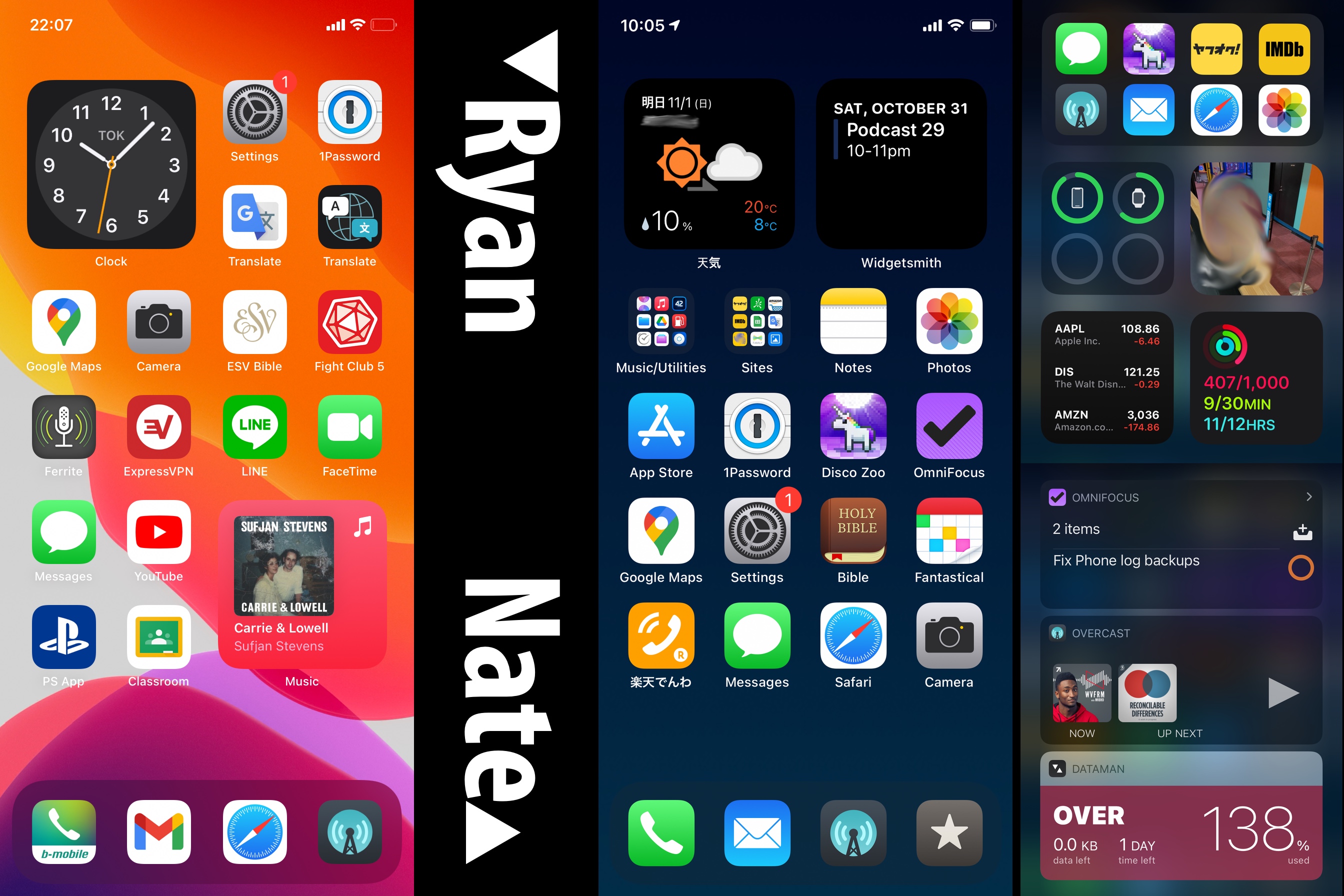 Ryan's Home Screen - Image
Nate's Home Screen - Image
Pepsi: Carmel Punch
Rear Window
Theme by Michael AD
https://soundcloud.com/michael-ad/the-deep-end
used with permission
28: Humans Grow and Adapt
November 12, 2020
Synology, Better Debates, Pick 2 Jobs, Main Media: Weathering With You
27: Writing in Your Purpose Text Field
October 26, 2020
Synology, Other Governments, Apple One, Pick 2 Tasks, Main Media: A Closed and Common Orbit
26: We Love Friend Computer
October 11, 2020
Game Show with Special Guests! Space Station, a Parsely Game
25: The Liss Family Lexicon
September 22, 2020
Special guest: Casey Liss, Journeys to Japan, Comparing Disneys, Main Media: Top Gear Season 11, Episode 4
24: Are We Having Fun?
September 8, 2020
Health/Pizza/Summer Projects, Pick Meals, Main Media: Mort
23: Show-off the Tuchus of a Baby
August 23, 2020
Health Update, Summer activities, Pick Songs from Musicals, Main Media: The Court Jester
Full episode list
All 29 of our episodes
Upcoming Media
Premier
TV Episdoe
Recent Media
Weathering With You
Movie
Rear Window
Movie
A Closed and Common Orbit
Book
Space Station
Parsley Game
Media Index
A list of all media we discussed